The Day Seattle Stood Still
This past three-day weekend was a blast. Jenn, Stuart, Tiffany, and I all went up to Seattle on the train.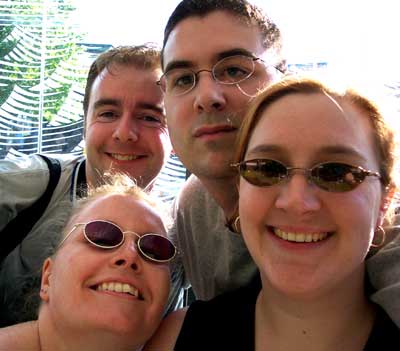 Three days and two nights of chaos and mayhem. Among other things, we saw Pike Place Market, Experience Music Project, and the Science Fiction Museum and Hall of Fame.
EMP and the Sci-Fi Museum were my favorite stops. The two put together took us pretty much an entire day. EMP sucked us in with the tons of cool exhibits and hands-on demonstrations of musical concepts, and the Sci-Fi Museum was a blast with all sorts of science fiction paraphernalia. From movie props to original novels scripts, they had it all. I even got a picture of myself next to Gort. (For reference, I'm 6'2" tall; Gort dwarfs me.)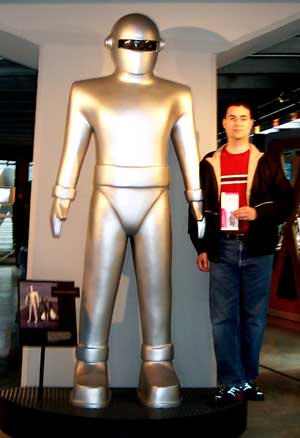 Honestly, normally I do the whole play-by-play of all the things we did, but it was so much I don't even know where to begin. I'll just say it was a lot of fun and a great weekend to decompress.
Only downside: too much walking. I think the next vacation's gotta be lying on the beach drinking umbrella drinks. Give these tootsies a rest.